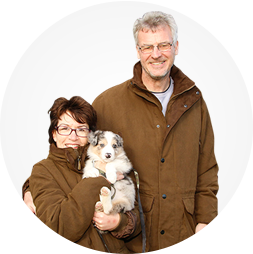 Enjoy the warmth and charm of a 150 year old farmhouse set on a working smallholding in the panoramic setting of the Valley of the Axe in an Area of Outstanding Natural Beauty and nearby Jurassic Coastline. Unwind and relax by our wildlife lake and soak up the tranquillity.
Spillers Farm offers numerous options for a relaxing break. Our guests have a choice of bed and breakfast accommodation or a self-catering stay in our spacious, self-contained holiday cottage. Spillers Farm also has a small CL caravan site registered with The Caravan Club for five touring caravans located in close proximity to our picturesque wildlife lake.
Spillers Farm is ideally situated for those seeking a base from which to explore the East Devon, Somerset and the Dorset countryside as well as the Jurassic Coastline, the East Devon Way and the South West Coast Path. Spillers Farm is a few minutes away from some of the most delightful historic towns and villages along these routes. Spillers Farm is perfectly located for those with a passion for fossil hunting as well as other leisurely pursuits such as fishing, golf and cycling and we have ample storage space for your equipment.
Spillers Farm is only a few minutes from some outstanding eating establishments such as the River Cottage HQ and the River Cottage Canteen in Axminster which is ideal for anyone looking for the perfect combination of an outstanding culinary experience combined with quality farmhouse accommodation and a traditional farmhouse breakfast.
Jayne and Carl