About Spillers Farm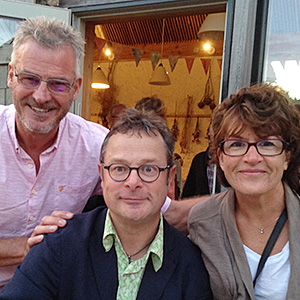 Welcome to Spillers Farm - situated in a spectacular rural setting in East Devon Area of Outstanding Natural Beauty, Spillers Farm B&B accommodation and holiday cottage is a haven of peace and tranquillity nestling in the beautiful village of Musbury, near Axminster, in the Axe Valley.
Spillers Farm offers numerous options for a relaxing break. Our guests have a choice of bed and breakfast accommodation in our 150 year old farmhouse or a self-catering stay in our spacious, self-contained holiday cottage. Spillers Farm also has a small CL caravan site registered with The Caravan & Motorhome Club for five touring caravans located in close proximity to our picturesque wildlife lake.
Spillers Farm is ideally situated for those seeking a base from which to explore the East Devon, Somerset and Dorset countryside as well as the Jurassic Coastline, the East Devon Way and the South West Coast Path. Spillers Farm is a few minutes away from some of the most delightful historic towns and villages along these routes. Our own pretty Musbury Village is the starting point of a scenic circular walk to Musbury Castle, an Iron Age Hill Fort on the East Devon Way.
The owners of Spillers Farm – Jayne and Carl – moved to Devon from London to fulfil a dream of self-sufficiency: raising their own live stock and growing their own fruit and vegatables. And where better to live out this dream than the beautiful rural setting of Spillers Farm with its own lake, holiday cottage, caravan site and B&B facilities.
We fell in love with Spillers Farm and the surrounding area and could not imagine a better setting to fulfil our dreams. There is certainly a lot of work on the horizon as we also have plans to re-open the Spillers Farm tea room and farm shop when time allows - but one step at a time.
Smallholding
Spillers Farm is a member of the Devon Association of Smallholders. Guests are welcome to walk around and enjoy the farmhouse setting and views. Our wildlife lake is home to many visitors including the seasonal visit by swans and Canada geese to raise their cygnets and goslings. Our chickens, ducks and geese have freedom to roam but tend not to wander too far from their homes where they know their next feed is coming from. We are currently planning our next projects which will see an increase in our fruit and vegetable production. Our inspiration in this respect comes from seeing what has been achieved at River Cottage. Replicating their ethos at Spillers Farm is our ambition. Check out our facebook page for regular updates.
We look forward to welcoming you soon for what we hope will be the first of many visits.
Jayne and Carl